One of the most important things an employer looks for in a potential employee is the skills that they bring to the position. Technical skills, such as the ability to drive a car, use Microsoft Office software, or the ability to do mathematics, can be useful when it comes to being a good fit in a specific field. An individual looking to get a job as a doctor or a nurse would want to have knowledge of the human body and anatomy. Similarly, a preschool teacher would have to have an understanding of how to teach children shapes, colors, and so forth.  Ultimately some of these fields need certified licenses. 
One thing that tends to get overlooked, however, is the concept of "soft skills" or noncognitive skills. These include but are not limited to communication skills and empathy.  These skills are one of the key aspects of how someone acts in the workplace, from the ability to talk to a customer or a client to the ability to work well with others. Oftentimes soft skills are not things that are emphasized as being as important as technical skills, despite the fact that both can be learned on the job. Instead, they get overlooked as equally important to technical skills, even though the need for soft skills is expected to accelerate. In survey after survey, employers have reported that the most valuable skills in a position are not related to the technical skills of a job. 
What are Soft Skills in the Workplace? 
Soft skills are non-technical skills that relate to how a person works. Soft skills include personal attributes, personality traits, and communication abilities that are important to being successful on the job. Overall, they tend to deal with how a person interacts in his or her relationship with others in a variety of ways. Soft skills can include problem-solving ability, critical thinking, work ethic, time management, and conflict resolution.
Employers often list these in their job postings as communication skills like listening and nonverbal communication, critical thinking skills such as adaptability and troubleshooting, leadership skills such as mentoring and giving clear feedback, and the ability to work as part of a team, including accepting feedback and dealing with difficult situations. Without the ability to do at least some of these things, an individual will find it difficult to reach their potential in the workplace.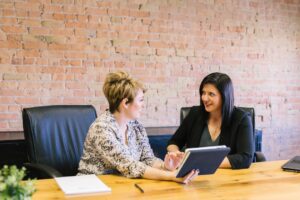 Why Are Soft Skills Important to Employers? 
Workplaces value soft skills because they are among the factors that can make an individual more successful. While a person could have an idea of how to run a machine at a factory, the overall performance may suffer if work isn't completed in a timely manner due to a lack of soft skills. Soft skills are transferable. They can be used regardless of the job an individual goes into. They are not specific to a certain workplace or field. Employers find that soft skills are especially useful in any job where a person works directly with the public in some fashion.  Managers tend to believe job candidates with transferable skills are adaptable and essential to a workplace. 
How to Gain Soft Skills
Since soft skills are not something that can be learned traditionally in a classroom, they are also more difficult to measure and evaluate. However, there are some job training programs that explore some of the more essential soft skills in a workplace. Additionally, the act of working independently means that soft skills have been developing. 
Dealing with difficult customers and helping them find a solution to their problems would lend itself to building problem-solving and conflict resolution skills. Those that can develop solutions with their coworkers are also highly valued. Even those people who are new to the workplace have had a chance to build soft skills during their time in school or while volunteering at a job. Unlike technical skills, soft skills can be worked on and built upon almost on a daily basis, with each interaction we have.
Things to Remember About Soft Skills
Soft skills are one of the main aspects of a potential employee that employers look for.

Soft skills can be learned in the workplace or in school. 

Soft skills are non-technical skills that impact one's performance in the workplace. 

Soft skills should be demonstrated during interviews whenever possible.

Soft skills should be included in the resume and cover letter. 

Soft skills help to ensure one is successful in the workplace. 
Let us help you if you are looking to improve how you analyze your grasp of soft skills when promoting yourself in the job interview process. Get in touch to schedule a free initial consultation to see how Shultz Career Consulting can help you stand out when making your next career move.